Webshop
The webshop is under construction.
In the meanwhile, you can order by sending an email to info@cintachocolate.be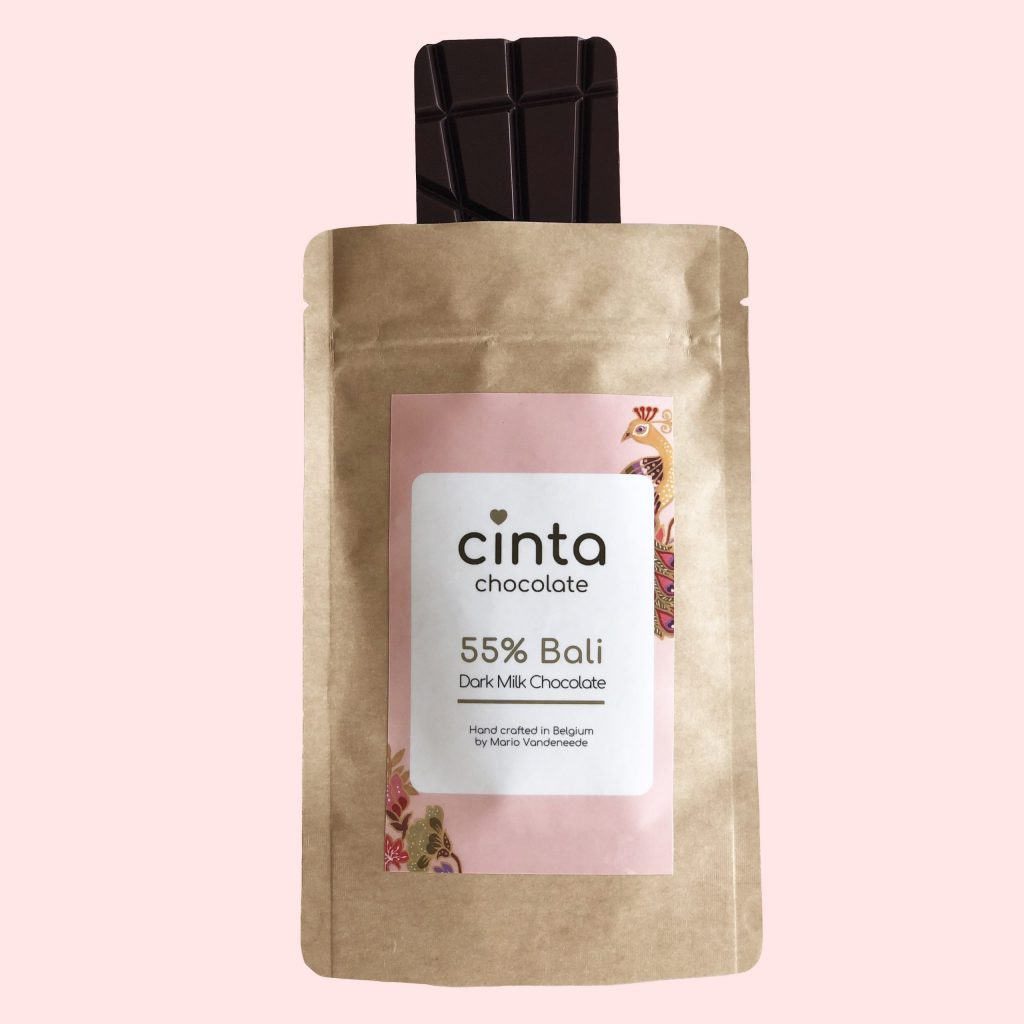 Bali 55% cacao
€ 5,95
The Bali 55% is an original blend dark milk chocolate, unique in flavour.
This dark milk chocolate is a must for those who love milk chocolate, but at the sametime want to take benefit of the high volume presence of cacao which has health benefits with a cacao percentage of 55%.
This bar has a delightfully smooth texture mixed with notes of caramel and dried herbs.
45-50g